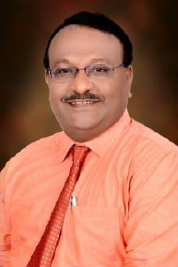 T.S. Mahesh
B.E.Mech.,
T.S.Mahesh is a compassionate, creative, thought provoking and inspirational Corporate Trainer with an optimistic view on enhancing and imparting soft skills to an individual or a group.
With the knowledge, skills and attitude gained from his work experience of about 27 years in Engineering Organizations, he has infused energy in both individuals and organizations to optimize output.
He firmly believes that the growth of an individual and organization is to be enhanced by Training & Mentoring, which will bring out the best in them. His sessions are helpful to induce self transformation. Mahesh is capable of provoking necessary insights not only to educate but also to elevate oneself and emerge from the current situation to the desired growth.
As a Trainer, he has a noble thought and principle to enhance and enrich the Quality of Thoughts in an individual to transform oneself by Self Awareness, which makes one to grow both in Life and Career smoothly with inner peace of mind always.He is a Certified Corporate Soft Skills Trainer from Indian Academy of Training & Development- IATD (ZEAL) Chennai.